ISM-Philadelphia, Inc.
A Chapter of the Institute for Supply Management working together to advance the profession of supply management.
Philadelphia's Leading Supply Chain Management Professionals
ISM—Philadelphia, Inc. is a not-for-profit local chapter of Institute for Supply Management®.
ISM—Philadelphia has served the purchasing and supply management professionals of the Greater Philadelphia area since 1915. The chapter offers seminars and educational meeting programs designed to meet the needs of today's supply management professionals.
Members of ISM—Philadelphia receive current news and educational articles in a monthly e-Newsletter, local opportunities for networking and professional development, monthly Business Education Series meetings, and seminars.
For more information about ISM—Philadelphia, please visit the Chapter Overview. To view and register for upcoming events, please visit the Education Calendar.
If you would like to join ISM—Philadelphia, volunteer on one of our many committees, or if you would like more information on the association's goals and activities, please Contact Us for more information.
Chapter Meeting

The management of risk has become so "Risky" in the past few years that companies are now considering collaborating with their competitors in areas of mutual benefit while still competing head-on with them for a profit. COOpetition is defined as collaboration between competing companies to achieve a common goal. To mitigate risk, companies are learning to combine the benefits of cooperation and competition, while minimizing the challenges to get ahead. In COOpetition between companies, Unity provides new opportunities.

The Center for Supply Chain at Lehigh University has been publishing a Lehigh Risk Management Index (LRMI) that looks at the ten categories of Supply Chain Risk and how they have changed over the last three years. Noticing trends across different risk categories help managers become better prepared, especially during turbulent business environments. Collaboration across companies and competitors helps to reduce overall risk. This presentation will provide an overview of SC risk and how best to manage it through specific Collaboration techniques as a business strategy involving COOpetition that can be applied in any company going forward.

Sponsor: 505 ISM—Philadelphia, Inc.
MEMBER WEBINAR

Join the executive leaders from ISM and Resilinc as they come together as part of a quarterly series to discuss the latest and emerging risks and disruptions impacting global supply chains. ISM CEO Tom Derry and Resilinc CEO Bindiya Vakil will also provide insights based on respective data and research from both organizations.
Thomas Derry, Bindiya Vakil
MEMBER WEBINAR

Businesses are facing numerous financial challenges today. Whether it's rising wages or borrowing costs, or declining revenues, the current environment is not for the faint of heart. With commercial real estate a top expense for most businesses, please join Jonathan Keyser and Brian Uretzky as they provide strategies and negotiating tactics to help office and industrial space users maximize savings today.
Supply Management News & Reports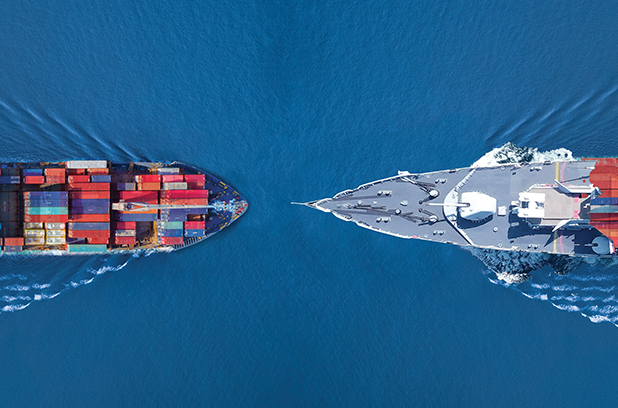 Read More